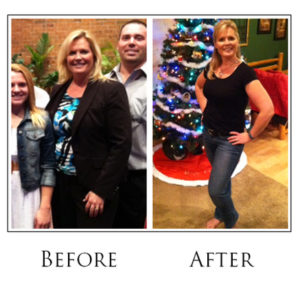 My name is Misty  Scholler, I am a busy mom who works full time and tries to keep up to my family of 5.  Husband John, daughter Sam,19, son Zach,16 and daughter Jadyn 13.  We have always dedicated our time to our children and watching them in various sporting activities.  Being the their #1 cheerleader and motivator has always been  my mission.  I'm a very proud mom (just ask me about my kids….) but that leads me to part of the reason for my Yo-Yo dieting over the years.  I was always active in sports growing up as well as active on my families farm.  We have always worked hard and played hard.  I, like so many mom's out there, have always put everyone else's needs  in front of my own.  And then one day I was visiting with Karla Keller –she had invited me to come and check the Warehouse –I needed a boost and she was just the ray of sunshine I was looking for.  I took her PiYo class one night and I was hooked!!  I have to admit that it is also really nice that my son Zach joins me in working out – I suppose it helps that his cute little girlfriend is there too – but I still love the fact that he will  join me!!  

After taking a few classes and remembering how good it felt to wake up those lazy muscles, I was totally hooked.  I absolutely  LOVE Nickie's Bootcamp class and how she and the rest of the Warehouse crew motivate me.   With Nickie's  positive attitude and ability to make me work hard and give 110% every time, I am able to walk out of the Warehouse knowing that I gave my all and I feel like a million bucks!!   I can honestly say I haven't felt this good in YEARS!!  I even discovered that I actually DO have ab muscles!!  I thought they were lost forever…….. 

I have managed to lose over 30 pounds in 2014, starting first with my diet alone and then adding in my Warehouse workouts and a few days of running sprinkled in when I can. I have made a commitment to make  time for ME and to take better care of my health going forward. 

You know the old saying "If Mama ain't happy, ain't no one happy"…….. Well today this Mama is happy and healthy and  I have a lot more energy and I am so thankful that I have discovered the  awesome crew at the Warehouse!!   Thank you so much for your dedication to helping us all achieve our personal goals!!