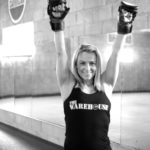 Nickie Carrigan
Nickie Carrigan is a Nationally Certified Personal Trainer, Egoscue Posture Alignment Specialist, Certified Kickboxing Instructor, NASM Stretch and Flexibility Coach, and ISSA Nutritionist. With almost 2 decades in the fitness industry, she not only has a passion for helping people build a well rounded active lifestyle, she also helps clients stay pain free, mobile, and simply move freely on all planes of movement. Nickie invests in on-going training, carries a diversse range specialty certificates, and has earned continuing education credits in a variety of areas including: Barre Connect, TRX Suspension Training, Kettle Bells, Yoga, Les Mills, Aqua Fitness, Nutrition, and Active Older Adults. Nickie has helped clients from ages 6-93 lead a more active and healthy lifestyle.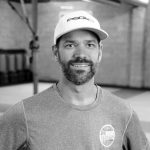 Marc Carrigan
Marc Carrigan understands what it feels like to be "The Underdog". As a former NCAA Volleyball Player, Marc played the middle-blocker position (a position typically reserved for the tallest player on the court). At only 6'0 tall, Marc's unrelenting spirit and desire to be his absolute best not only drove him to be a standout on the court, but it has attributed to his success in business and in life. Today, Marc continues to spread his positive energy and infectious spirit to every NC Fitness Member that works with him. As a Certified instructor, busy Dad, husband, and business professional, he works every day to propel another "Underdog" to greatness.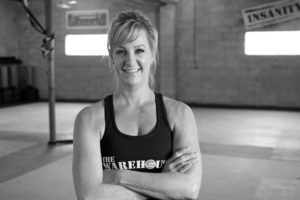 Karla Keller
Karla Keller  is a Certified Group Fitness Instructor and excited about teaching at The Warehouse. Karla teaches many formats including P90X, Cardio Strength and Tank Top Arms. She is also an excellent leader for Youth Fitness classes. Outside of teaching Karla is a busy mom to 4 kids and lives in Rosemount with her husband Paul. She enjoys leading a healthy and active lifestyle with her friends and family!!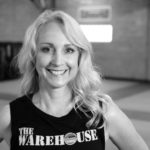 Melissa Grannis
MELISSA has been active her entire life. Dance and fitness were the activities she enjoyed the most. After owning a successful dance studio for 25 years she decided to sell to spend more time with family and spend more time practicing yoga and sculpt. She completed her RYT 200 hour certification in Yoga and Yoga Sculpt Training and also I finished her 300 YRT Yoga teacher training so she is now a 500 Hour YRT certified yoga instructor. Yoga has brought a lot of balance to her physical and mental life and she wants to share that with others. She especially enjoys sharing her love of movement and mindfulness with the members of The Warehouse. In addition to her yoga training Melissa is certified and teaches Cardio Strength and HIIT style exercise classes, is a certified Postural Alignment Therapist using the Egoscue Method, and a certified Assisted Stretch Therapist.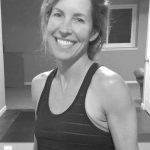 Ann Rognerud
Ann Rognerud lives in Rosemount with her husband and 2 daughters. She has been active all of her life. She is a former diver and gymnast, and continues to be active mountain biking, water skiing, downhill skiing and scuba diving. Ann previously worked as a flight instructor, she is currently an RN and now excited to add Pound Pro to her list. She was introduced to Pound when she became a member of the Warehouse in 2018. It was at the Warehouse that she discovered the powerful positivity group fitness can provide. She became a Pound Pro in 2020 with the intention to share the love of life with other noisemakers through music and movement. To enhance her skills, she completed Pound Level Up training in July 2021.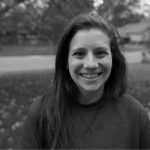 Sandy Aronson
Sandy Aronson boy mom to three: (7, 5, and 1), educator, health enthusiast, and fitness instructor. I am originally from North Carolina, and moved to the Midwest after college. I cheered competitively my whole life, and always wanted to teach aerobics. When I moved to MN in 2012, I started teaching at the Ridgedale YMCA-Bootcamp and Tabata. After having my first son in 2014, I moved to Eagan and started teaching at the Eagan YMCA. I taught Core, BodyFlow, Oula, OulaOne, OulaPower, and water fitness. During the day I am an instructional coach for District 196; helping teachers incorporate technology. I have been teaching OULA outdoors since the pandemic began. I'm excited to find a new fitness home, and bring my passion and love for fitness and dance, to The Warehouse.
Lori Rogers
Lori Rogers I've been teaching OULA Fitness formats for 5 years. I teach our OULA Dance format and our OULA Power strength and conditioning classes. OULA IS A HIGH-ENERGY, EASY TO LEARN, CALORIE BURNING, CRAZY-FUN DANCE WORKOUT TO TOP 40 HITS. CLASSES ARE ONE EPIC HOUR OF SWEAT, JOY, AND TOTAL INSPIRATION! OULA IS DANCEMANIA FOR THE SOUL. Every person, every human wants & has a deep desire to feel & be connected. It is in connection we are seen, heard, felt, loved. The place of connection is where trust is built and freedom is allowed. It is here in the individual that creativity, confidence & growth expand. OULA is connection, with self & others. OULA is community. Because our focus is on "how you feel" rather than "how you look," our participants experience the freedom of a non-judgement (of self and of others) environment and community, rather than competition. Our approach to fitness is incredibly refreshing and healthy in the traditionally image-obsessed industry. Our participants experience transformation from the inside out, and embrace our philosophy that when you feel good, you look amazing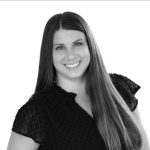 Lauren Swenson
Lauren Swenson grew up and graduated from Rosemount High School where she played soccer, hockey and track. She went on to play college hockey at Concordia College in Moorhead. Lauren lives in Rosemount with her husband Mason and their two dogs Surly and Kona. When she's not being a Realtor, she enjoys spending time at her cabin, playing hockey, golf or anything outside. Lauren has always loved being active and joined the warehouse when she was home from college. Lauren tried OULA for the first time in 2021 and was hooked. She became OULA certified in the spring of 2022 and then became Power certified as that was her favorite. Power has high cardio tracks that lead into body weight strength exercises. The music is carefully selected to inspire you to POWER through and be bigger, better, faster, stronger!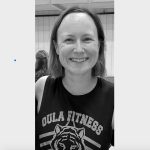 Kalli Bennett
Kalli Bennett I have a legal job and by night I'm ready to dance the stress away!  For many years I used to hit the roads to run or cycle, and I also focused on weight training. However in 2017 I wanted to find another way to exercise that would bring more joy and fun to my workouts. Having no idea what to expect, I tried an Oula class and soon became hooked. I'm more introverted by nature, but that seems to change when the music starts! Oula has taught me to not take myself so seriously and be more confident - awkward dance moves and all!  I started teaching Oula in June 2018; and I'm so excited to be teaching at The Warehouse and sharing my love of Oula!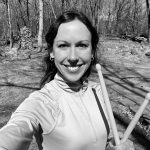 Micah Klotz
I served 20 years with the Army National Guard and deployed to Iraq with the 34th Infantry Division in 2009. I live in Rosemount with two beautiful elementary ages kids. I enjoy pop up camping, my tripawed dog Annie, nature, and my identity in Christ. On my civilian side of life, I am a music teacher, which is what led me to Pound. My transition out of the Army led to another life change in teaching location: 14 years at Pine Bend in IGH to Oak Ridge Elementary, school of Environmental, Leadership, and Health Sciences in Eagan. This is where I found Pound. Since then, I've been leaving pain and finding joy at the mat, encouraging my K-5 music students to Pound it out, too. Now Pound has connected me to my soul, and to the amazing humans around me. I can't get enough! I'm blessed to be able to lead adults, as well. I hope to see you on stage, fellow Pound musicians. Yes, you are a musician. Wear it loud and proud.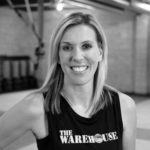 Jessica Theisen
Jessica Theisen is a NETA Certified Group Fitness Instructor. As the General Manger, she assists Nickie with the "behind the scenes" work of The Warehouse. Jess enjoys training for races, volunteering in youth programs and cheering on her busy kids! She and her husband, Paul, share a passion for living a fit and active lifestyle along with their two children. You will see Jess at a lot of the classes at The Warehouse and she can help with any questions about the WH and your experience here.