Explore our Athletic Recovery Servies
Therabody
Recover Like the Pros! This FDA approved medical device will help you rest and recover more quickly and efficiently. It is clinically proven to reduce soreness globally in the body and it is very relaxing! Some of our clients have been reimbursed through HSA for these sessions by providing a receipt.

Therabody Air Testimonial
"I have used Therabody Compression therapy a few times to aid with sore, achey muscles and general relaxation, and I always found it pleasant and soothing.
Recently, I used it for the first time to aid with active acute pain, and I was genuinely ASTOUNDED by the results! I had two knee surgeries on my right knee back in high school, and I have always considered it my "bad knee" as it flares up with pain and stiffness occasionally and irregularly, but particularly in response to high-impact activities.
I had just completed a mini practice triathlon the previous day – 250 yard swim, 11 mile bike, 2 mile run – and my knee was incredibly aggravated. I was in a lot of pain, it was incredibly stiff, and I needed to wear a knee brace and take pain meds just to get through my daily activities.
I did half an hour of compression late that afternoon, and was AMAZED to find that just a couple hours later as I was about to go to bed, that my pain was almost completely gone. I woke up the next morning completely pain-free and went about my normal activities. NEVER has one of my "flare-ups" gone away that quickly – I am 100% convinced it was Therabody Compression that made the difference – I'm a believer!!"
~Erin Lindquist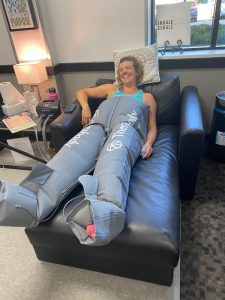 Therabody Air Testimonial
I started doing Therabody Air sessions in June of 2021 when it was first introduced at The Warehouse. Immediately I started to feel relief on my knees, and ankles. I have been in 7 car accidents, and have had a few surgeries over my lifetime. I am also on a quarterly schedule to have injections in my knees and fluid drained from my knees.  I recently received a message notifying me that I was overdue for my injection and fluid drainage procedure. I didn't even notice! It had actually been a year since my last procedure! The only thing I have done differently is added Therabody Air to my routine! I also go to the chiropractor much less.
~Kristi Johnson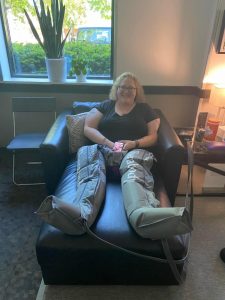 Assisted Stretch
During an assisted stretch session Nickie or Melissa will first talk to you about your concerns, and identify your goals. We will then treat your body with a 5-10 minute Therabody Theragun Percussive Massage treatment. From there, we will customize stretches both manually, or with some specialized equipment, to tailor this visit to you and your goals.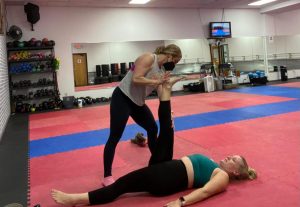 Assisted Stretch Testimonial
After recently recovering from foot surgery, I participated in Get Fit with a Friend at The Warehouse in February. I was very excited to get back into shape, I absolutely love the classes and the supportive community at The Warehouse.
I read about Nickie's Assisted Stretching services in the Newsletter and thought this would be a great option for me to improve my flexibility following the surgery and immobility. After completing 2 sessions with Nickie I have already noticed an improvement in my range of motion, increased flexibility, and pain relief. She customizes each appointment to my personal needs; she is knowledgeable and passionate.  
I am excited to report that I was able to complete a 5k race this weekend and my foot and calf felt great. As a result of my positive assisted stretching experience with Nickie, I would highly encourage anyone consider Assisted Stretching; I have appreciated the results!
~Krista Kay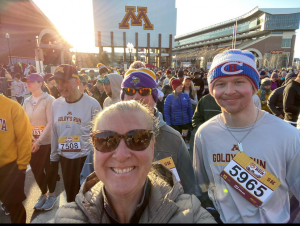 Egoscue
Egoscue Posture Alignment Therapy is used to treat underlying causes of chronic pain. The Egoscue Method can make you stronger than you have ever been before by helping your body work as a unit, while addressing & identifying compensations and dysfunctions. Learn more about Egoscue here: Egoscue Posture Alignment Therapy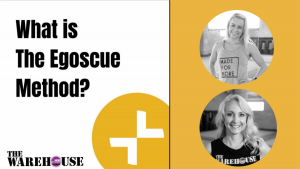 Egoscue Testimonial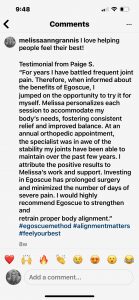 Pricing