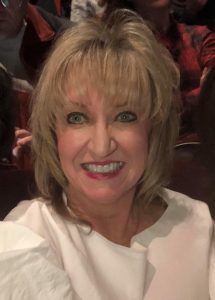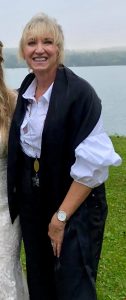 I wasn't happy when I looked at myself in the mirror.
I felt sluggish.
I lacked energy, especially waking up in the morning.
I started gaining weight in my hips and stomach.
Something had to change. To begin, I decided to make a change to my activity level. My friend, Deb Larson, was always talking about a gym she went to, and I finally decided it was time for me to give it a try. Almost 4 years later, I have now lost 15 pounds, met new friends, and I feel so much better both mentally and physically. Working out has become something I look forward to, instead of a chore. In addition to exercise, I have also found joy in cooking, and making better food choices, because I love the way they make me feel. Exercise and better food choices replenish me. I am so glad I decided to make a change!
I was nervous about this quarantine, and afraid I wouldn't be able to navigate the technology of online classes. My habits are important to me, and going to The Warehouse is part of my routine. I decided to try the link to the online class, with the help of my husband, and lo and behold, it was so user friendly! If I can do this, anyone can! Sometimes, I even take 2 classes a day now! I have taken 43 classes since we have gone into quarantine, and I am so proud of myself for managing this, while also being an essential worker in the medical field.
Favorite Song: Bruno Mars, "Runaway Baby!"
Favorite motto: "Yes I can!", because it keeps me going!
Favorite class: I love Interval Training