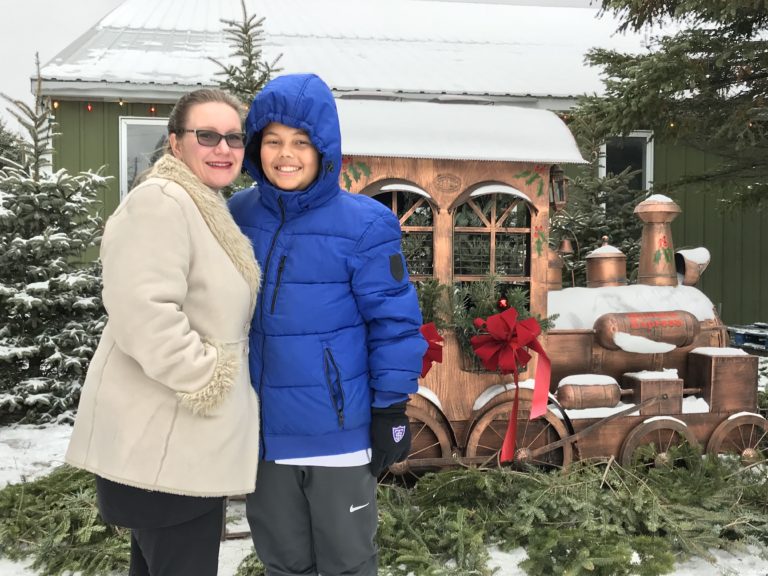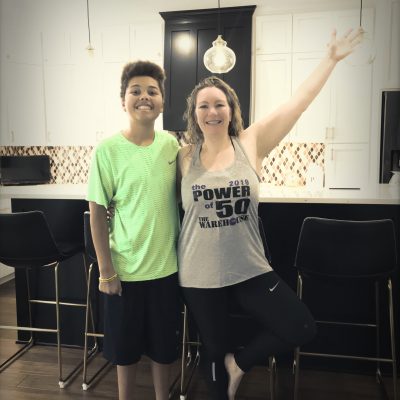 How did focusing on health and fitness help you during a difficult time?
The morning of July 31st my 14 year old son Tamar had a burst brain aneurysm due to an AVM. He spent over a month in ICU and had brain surgery to remove the aneurysm and AVM on August 26th. The only two things I left the ICU for was my son Ty's football games and yoga. Yoga really helped me stay grounded and deal with the enormous amount of stress and worry while living in the ICU. I often reminded myself to "leave it on the mat" when I'd get overwhelmed, and I tried my best to focus on what I could change or affect. Leaving the hospital for just a few hours a week to focus on my health and fitness gave me much needed boosts of energy and focus. I was also able to help Tamar with his breathing when he'd get anxious – it's amazing how just a little focus on breathing can calm the body.

I found myself saying to myself much more than usual; "Leave it on the mat, letting go of what doesn't serve you, focusing on what you can control" and just  general self care messages.    

I got in on a few  yoga classes  and I enjoyed the variety between the 3 instructors. I also did Combat Hiit with Bonnie one Saturday but it was such a great release I was worried I might actually break my hand or foot !!

 
What did life look like before you focused consistently on nutrition and fitness?
Before changing my nutrition and fitness, I was gaining weight and not feeling great. The worst was my stomach issues and feeling tired all the time.
What made you decide to make a change?
My doctors kept adding more medications and I needed another solution.
What has changed (race times, blood work, attitude, etc)?
I feel and look healthier. I've lost weight, added muscle, and become more shapely. Everything from blood pressure to cholesterol has gotten healthier. I'm also able to deal with stress in a much healthier way.