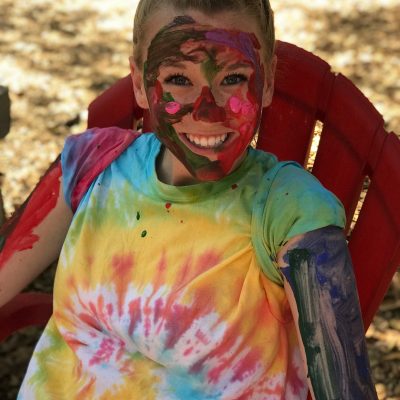 1. What did life look like before you focused consistently on nutrition and fitness?

In March of 2015 I was diagnosed with leukemia. For two and a half year I experienced grueling pain and discomfort from pills, chemo, spinal taps, to headaches, joint pain, and mouth sores. Due to the leukemia treatment my body went through the ringer. My flexibility and muscle strength quickly was diminishing and became restricted. A year ago, I had ankle fusion surgery. During this surgery I had a metal plate and five screws placed in my ankle. I was non-weight bearing for two months and slowly transitioned to weight bearing. I went through physical therapy for three months to relearn how to walk and find balance with my ankle. My body was completely unbalanced and overcompensating to one side. I wanted to find a way to balance my body and help regain my flexibility and muscle

strength.

 

2. What made you decide to make a change?

Entering into the teaching world, I wanted to better myself so I can be fully present for my students and keep up with the daily demands of being a teacher. I knew at my bodies current state it would be difficult to do so. Therefore, I knew I need to do something. My younger sister took a youth summer camp at The Warehouse and absolutely LOVED everything about her experience. When it came time for me to take control of my personal health journey, I turned to The Warehouse to make personal changes.

3. What has changed (attitude, energy, weight, habits, priorities, race times, blood work, confidence,
etc.)?

So MUCH has changed since committing to my personal nutrition and fitness. I have found that my mindset has become more grateful and appreciative even during obstacles. My mindset also focuses more on positivity and embracing all the smiles, laughter, and joy that life has to offer. Each day I am able to make more conscious nutrition decisions to better myself. As a picker eater I have found many tricks and new recipes on way to incorporate fruits and veggies into my life. Each morning I start with my chocolate Shakeology for breakfast and have energize during lunch time as my recharge. I am beyond thankful and blessed to be apart of this health and fitness journey at The Warehouse.